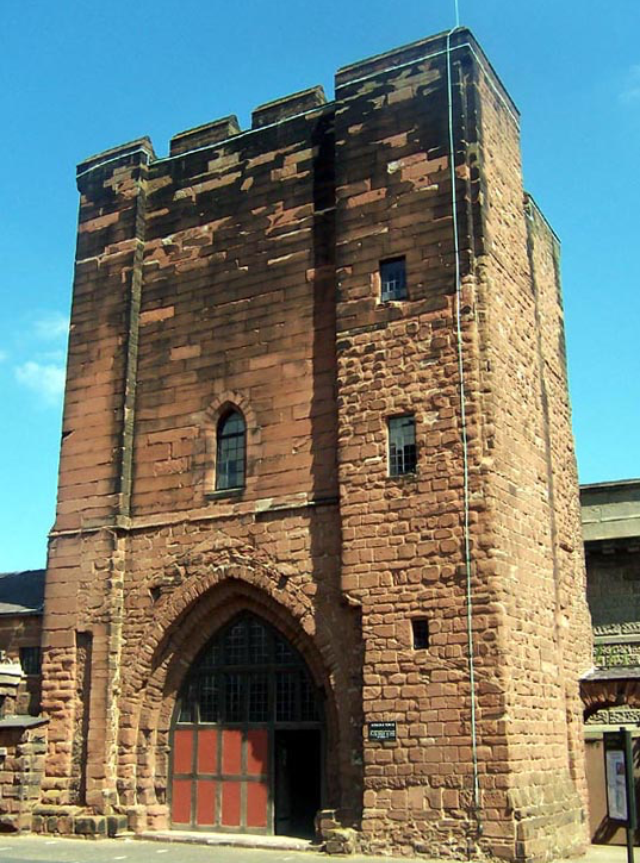 The Secret Chester Castle Tour takes you to some of the hidden glories of the city and your Guide will have the keys to unlock the secrets of Chester Castle, rarely opened to the public. Discover the Sally Port and Mint in the castle grounds and marvel at the intriguing medieval wall paintings in the Agricola Tower chapel. Then continue on to the original cathedral, now St John's Church.
Details
First Tuesday and third Thursday every month at 11.30am April – end October (inclusive)
Meet your Guide at the Town Hall Visitor Information Centre
Max 15 people per tour. Tour lasts approximately 90 minutes
Includes steps. Route may vary subject to circumstances
Arrive at the Town Hall Visitor Information Centre 15 minutes before the start time to buy your ticket direct from the Guide.
Price
£7 adult, £6 concession, £16 family (2 adults and 2 children under 16 years)
2018 Dates
Tues April 3rd
Thursday April 19th
Tuesday May 1st
Thursday May 17th
Tuesday June 5th
Thursday June 21st
Tuesday July 3rd
Thursday July 19th
Tuesday August 7th
Thursday August 16th
Tuesday September 4th
Thursday September 20th
Tuesday October 2nd
Thursday October 18th
Book this tour for your group here